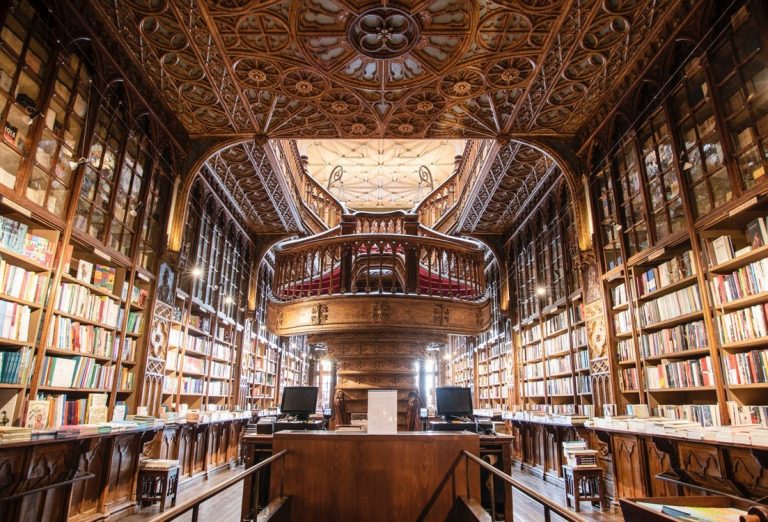 Navigating a high-asset divorce can often feel like wandering through a rich and well-stocked bookshop. No matter who you talk to or which book you pull off the shelf, you get another piece of advice, some of which seems to contradict what you heard or read before. Short of reading every volume or talking to every divorce attorney, it can be hard to know when you've addressed the issues most important to you and your particular situation.
But knowledge is power, and when it's time for you and your spouse to go your separate ways, it can save a lot of time, money, and headache to reflect on these six elements of a divorce and how they impact wealthy families.
Child Custody: Strive for Honesty and Flexibility
Every family with children will need to address the child custody and visitation arrangements. For wealthy families, however, the arrangements can be additionally challenging. Perhaps you're used to spending part of your time in California and taking the children with you on business trips to New York or vacations in the Caribbean. Now you need to work with your ex-spouse to arrange travel and school absence. Or perhaps your start-up's IPO will coincide with your time with the children, and you know you'll be at the office or on a call their entire visit. 
Being as honest and flexible with your ex as you possibly can is a great first step to minimizing the disruption to your children's lives, documenting your goodwill in the event your divorce gets litigated, and planting the seed for the same courtesy when your ex's plans change.
No matter what you decide, establishing a custody and visitation stipulation and order should be a first priority—both for your child's sake and for helping move your divorce proceedings along. Taking this emotionally hot-button issue off the table early will help you both come to the table to resolve the remaining issues.
Child and Spousal Support: Know Your Income
In a straight-forward divorce, the court can use a computer program to calculate child support and temporary spousal support orders. However, this simplicity ends here, especially for high-income earners whose income may go beyond what's reflected in their W2. Here's three key things high net worth individuals need to know about support orders:
Child support software needs clear inputs to understand your income. If your income is not straight-forward—especially if you have income from a variety of sources, including profit distributions or bonuses—you'll need to work with your ex or litigate the issue to establish your actual income.
The same is true for temporary spousal support orders. You may need to hire tax, business lawyer, or accounting experts to help you establish your actual income for the purposes of an appropriate support order.
Permanent spousal support orders rely on more than a dozen factors (and may not be permanent). As with child support and temporary spousal support, outside consultants may be key to help you establish separate v. community property income and assets and establish you and your ex's actual incomes.
Many high-income earners turn to experienced divorce attorneys to help them understand the factors informing support orders and for advice in selecting the right outside experts and consultants for their particular situation. You may have built it yourself, but you don't need to account for it yourself.
Division of Property and Assets: Declare and Value Preemptively
Before a divorce can be settled—and even before property can be fairly divided—you'll need to understand and establish what belongs in each of these three buckets: Yours, mine, and ours. Formally known as separate and community property, these determinations can be made through some of the initial required paperwork (called your Preliminary Declaration of Disclosure).
These assets will likely include your home, art and jewelry, rental properties, vehicles, bank accounts, investment accounts, businesses, retirement accounts, and life insurance policies. However, not everything you own or acquire during the marriage is necessarily community property—in other words, it might not all fall into the "ours" bucket. In cases where you're unsure what represents what's "yours" versus the community's, you should speak with an attorney about tracing your separate property interests.
We say you should declare and value what's yours versus the community's preemptively in part because it will facilitate a smoother, faster resolution to your divorce but also because it's in your economic best interest. If you don't disclose all your assets or hide their true value, you may be hit with sanctions and fees in the event your ex proves you hid assets during the divorce.
Outside Consultants: Let Experts Handle the Rest
The best divorce attorneys are the ones who know their business inside and out and know when they should advise you to retain the professional services of other specialized experts. Depending on the issues still to be resolved, you may benefit from expert advice from:
Accountants and Tax Professionals. Getting a divorce has broad and complicated tax implications. Professionals can help you update your tax withholding, trace your separate property assets, value your business, or understand whether you have to pay income tax on your spousal support. 
Business or Corporate Lawyers. These experienced individuals are especially important if your wealth is derived from your intellectual property or your ownership or investment in a corporation or partnership. 
Estate Planning Attorneys. Some firms have certified Estate Planning, Trust and Probate Law specialists on their team; others may recommend you work with the most highly-trained experts in the field to help you plan your legacy.
Real Estate Professionals. If the value of your home or investment properties is high or contested, real estate professional—such as appraisers, brokers, or real estate lawyers—may help you establish the fair market value, refinance, or settle complex transactional questions
Alternatives to Family Law Court: Mediation or Private Judge
In a perfect world, you and your ex are able to discuss and negotiate a fair settlement without needing to take your disputes through the judicial system. In the event a settlement is more complicated or challenging than you can resolve yourselves, you can avail yourself of options for timely and private resolution. A private mediator is an impartial person who does not make decisions for you. Instead, they can help you and your ex talk through key issues in a way that makes it easier for you to settle disputes yourself. 
If mediation won't work but privacy and resolution on your schedule is important to you, you can also consider a private judge. Not every state will let you use a private judge, but California does. You will pay for it, of course, and the outcome will still be a matter of public record, but the experience, attention, and flexibility of a private judge—as well as the ability to have hearings privately—may outweigh the cost, depending on your particular situation. Private judges can be especially useful in litigating narrow issues. 
High Net Worth Divorce in California—Worth an Expert Opinion
In a perfect world, you'll be able to land on a mutually agreeable outcome in all areas of your divorce: child custody, child and spousal support, and division of assets and debts. But for high net worth individuals, these questions become significantly more complicated. Consulting with an experienced and certified family law specialist may be one of the best investments you can make to protect what you've earned, resolve your divorce, and start planning your future. 
Van Voorhis & Sosna are certified family law specialists who know the complexities of divorce in the Bay Area because it's our sole focus. We offer legal advice and representation based on integrity, trust, and understanding. Contact us today, or call 415-539-0422to schedule a free legal consultation.
The content provided on this website is for informational purposes only and does not, and is not intended to, constitute legal advice. Information on this website may not constitute the most up-to-date legal or other information, and you should contact an attorney to obtain advice regarding your particular issues or problems. Use of and access to this website do not create an attorney-client relationship between Van Voorhis & Sosna and the reader.