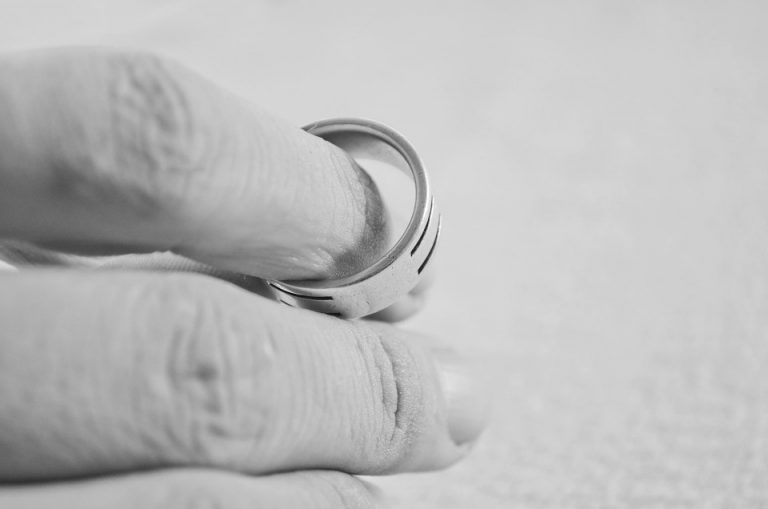 Choosing the best divorce lawyer may well be the second biggest decision of your entire marriage or domestic partnership. It is often an emotional time with a lot of challenging issues to address. You will need to know what assets and debts are considered community and which are separate property—and you will need to be confident that no assets have been omitted (or hidden). You will have to establish whether anyone should be paid spousal support and how much. And if there are children, you will need to establish custody and visitation arrangements as well as determine any appropriate child support payments. 
Whatever is at stake in your divorce, you need to choose an attorney best equipped to work with you and your particular situation. Before making a decision, we always recommend our clients take a step back and reflect on what we have seen to be the three most important steps in finding a divorce attorney who can achieve the best outcome for you.
Find Someone You Trust
We mean this advice in two ways: Find an attorney you can trust by learning from the experiences of others you trust. If you know someone who recently got a divorce in the Bay Area, ask them about their representation and if they would recommend them to someone else. If that feels too personal, find people who have shared their experiences online. Great resources for objective reviews of attorneys include the online lawyer directory Avvo, the Martindale-Hubbell Law Directory, the California Bar Association's Lawyer Referral Service, and Yelp. And before you go in for a consultation, take a look at an attorney's Testimonials page. Most tech-savvy attorneys have them. If the person you are speaking with does not reflect what you read on their website, take heed of that yellow flag.
Shop for the Experience and Specialization You Need
Not all divorces are equally complicated, and attorneys charge different rates for a reason. There is also a distinction between law firms that specialize (only focus on) one area of practice and those with attorneys who are certified specialists in their field. In the case of divorce, family law specialists are those who have not only dedicated their careers to family law but also gone beyond standard licensing requirements. 
To become certified family law specialists, attorneys must:
Pass a written exam showing proficiency in family law
Practice law continuously for at least five years and spend at least 25% of that time dedicated to family law
Complete continuing education in family law beyond the standard requirements for California attorneys
Demonstrate "broad-based and comprehensive" experience in the specialty area
Receive positive evaluations by other attorneys and judges familiar with their family law practice
Becoming family law certified is no small feat and demonstrates dedication and commitment to the demands and challenges of helping people through this complex phase of life. 
Before you choose a divorce lawyer, consider your situation carefully. In many respects, family law—and the legal code that governs it—is as complex as families themselves.
The State Bar of California will allow you to search for attorneys in your county with the specialization you may need. 
Take Advantage of Free Consultations- By Coming Prepared for the Conversation
The best divorce attorneys understand the weight of your decision, and many offer free consultations to help you decide whether you will be a good fit for one another. But do not show up to this conversation unprepared or empty-handed. 
Before you get to the consultation, be sure you have done your homework, and bring it with you. To better understand your situation, divorce attorneys will typically ask for basic information like the following:
Date of marriage
Date of separation (and whether this could be disputed)
Your finances (income, savings, debt, expenses)
Your partner's finances (income, savings, debt, expenses)
What your goals are
However, always keep in mind that this conversation is not a one-way street. To help you find the best divorce lawyer for your needs, give the following some thought: Are you open to mediation or collaborative divorce? Or are you (or your partner) looking to litigate?
And once you have identified the issues that are important to you—whether it is child custody, spousal support, or something else—ask for the attorney's opinion on likely outcomes. Follow-up by asking what they would do to achieve the best-case outcome for you. Without knowing everything about your case, these will not be definitive answers, but they will give you insight into the attorney's thought process and experience. 
You may find that you want to meet with several attorneys before making a decision, and that is perfectly appropriate. Ask the questions you need to feel confident in your choice.
Finding the Best Bay Area Divorce Attorneys
You have options when choosing the best Bay Area divorce attorney, with numerous resources to help you find the best fit for you. Ask people you trust or visit the CalBar website to find an attorney with the experience and specialization you need. And take advantage of free consultations to understand the attorney's approach to divorce—whether collaborative or litigious—to best address the issues most important to you.
At Van Voorhis & Sosna, we know the complexities of divorce in the Bay Area because it is our sole focus. We offer legal advice and representation based on integrity, trust, and understanding. Contact us today, or call 415-539-0422 to schedule a free legal consultation.
The content provided on this website is for informational purposes only and does not, and is not intended to, constitute legal advice. Information on this website may not constitute the most up-to-date legal or other information, and you should contact an attorney to obtain advice regarding your particular issues or problems. Use of and access to this website do not create an attorney-client relationship between Van Voorhis & Sosna and the reader.